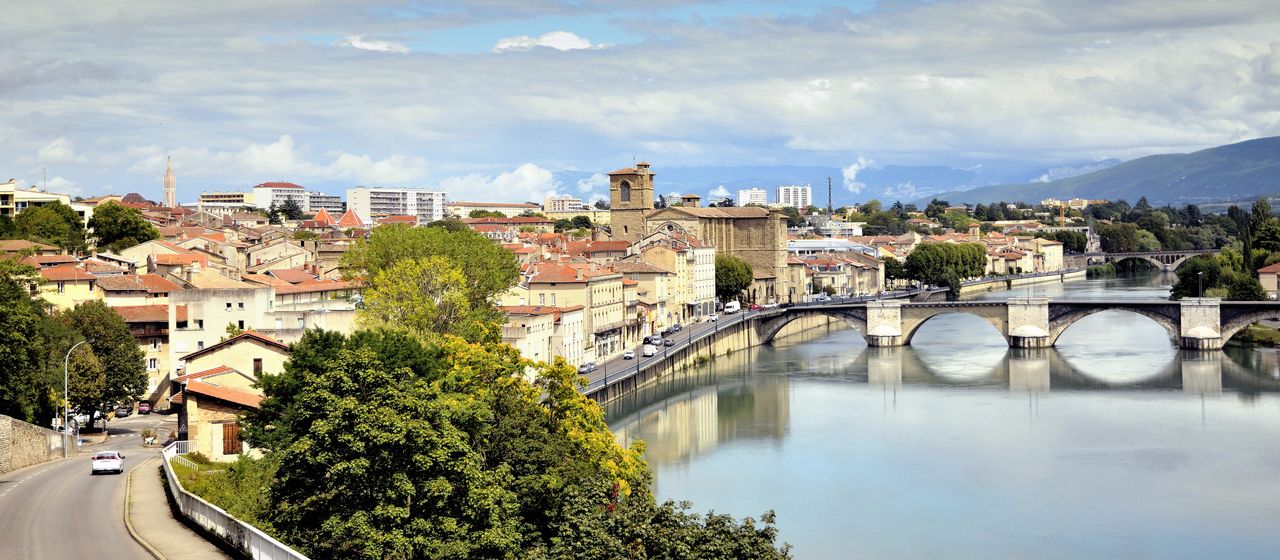 Romans sur Isère is currently revising its PLU
The Local Urban Plan (PLU) of Romans sur Isère has been modified twice, in 2016 and 2017, and is currently undergoing a general revision.
The town of Romans sur Isère is located about 20 km west of the Vercors Massif. The A7 and A49 motorways pass close by and provide access to Valence, Grenoble and Lyon. The town has developed around the shoe industry, and experienced a crisis in the 1970s with competition from foreign countries. A factory outlet shop, Marques Avenue, opened recently. Today, the food industry is booming.
In the city centre, it is possible to build dwellings with a height of 17 metres (i.e. R+4) and the permitted footprint is not regulated.
The mayor of Romans sur Isère, Mrs Marie-Hélène Thoraval, is surrounded by Mr Philippe LABADENS, deputy town planning officer
The town has a right of pre-emption over half of its territory, notably over the whole area between the Isère and the D532 departmental road.
The sites reserved by the town are located around the departmental road D532 as well as around the departmental roads D574, D52 and D53, D123, D123A and D92N. The banks of the river Savasse are also concerned.
Romans sur Isère has recently authorised 8 building permits for the construction of 250 collective dwellings.
Are you a real estate professional?
Test Kel Foncier for free on kelfoncier.com/test-gratuit to identify land project opportunities revealed by the Local Urban Plan of Romans sur Isère.
Real estate professionals, contact pro@kelfoncier.com or directly at 01 84 60 28 84 to obtain test access to Kel Foncier.
The Kel Foncier team wishes you an excellent land development!