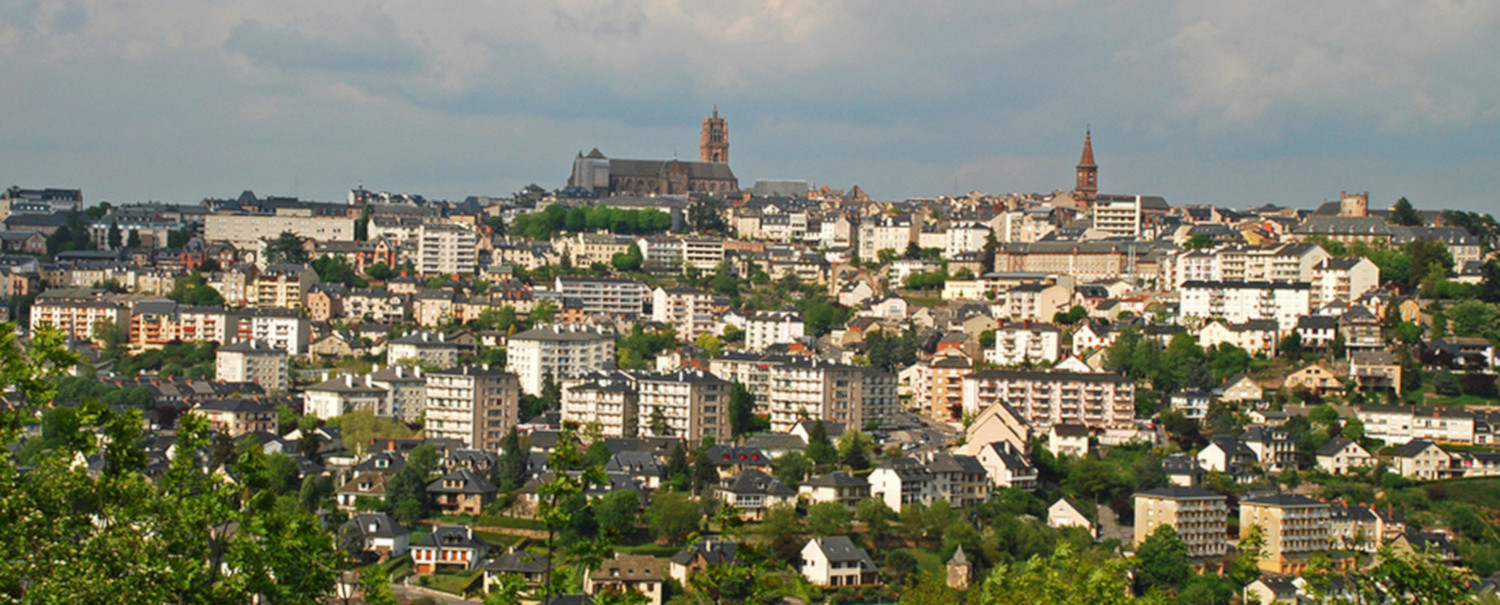 The Rodez Agglomeration's inter-communal Local Urban Plan has been in force since 2018
Monique Bultel-Herment is deputy mayor of Rodez, Christian Teyssedre, in charge of urban development.
One parcel in four in the commune of Rodez is in zone UA, which is intended for housing and covers the old centre of Rodez. One parcel in five is in zone UB, which concerns the dense sectors dominated by collective housing in the first ring of the central urban core and intended for housing. 37% of the plots are in the UD zone, on the outskirts of the urban core, which is predominantly collective and individual housing. This zone is intended for housing, but also for all land uses likely to reinforce the mixed nature of these districts.
Rodez, a two-thousand-year-old city, is home to several real estate projects
In this Aveyron commune, 5 building permits were authorised in 2018, mainly in the town centre, for collective housing, corresponding to the creation of 107 new homes.
Rodez is atwo-thousand-year-old city that was founded on theoppidum of Segodonum by the Rutene people, who later became Romanized. The historic centre, which houses the church of Saint-Amans, the cathedral of Notre-Dame and numerous historic houses in a mostly preserved historic setting, and the areas around the former Carthusian monastery, the church of the Sacred Heart and the castle of Saint-Felix are protected. Any real estate project in these areas will be subject to the approval of the Architectes des Bâtiments de France.
Are you a real estate professional?
Test Kel Foncier for free on kelfoncier.com/test-gratuit to identify land project opportunities revealed by the Rodez Local Urban Plan.
Real estate professionals, contact pro@kelfoncier.com or directly at 01 84 60 28 84 to obtain test access to Kel Foncier.
The Kel Foncier team wishes you an excellent land development!