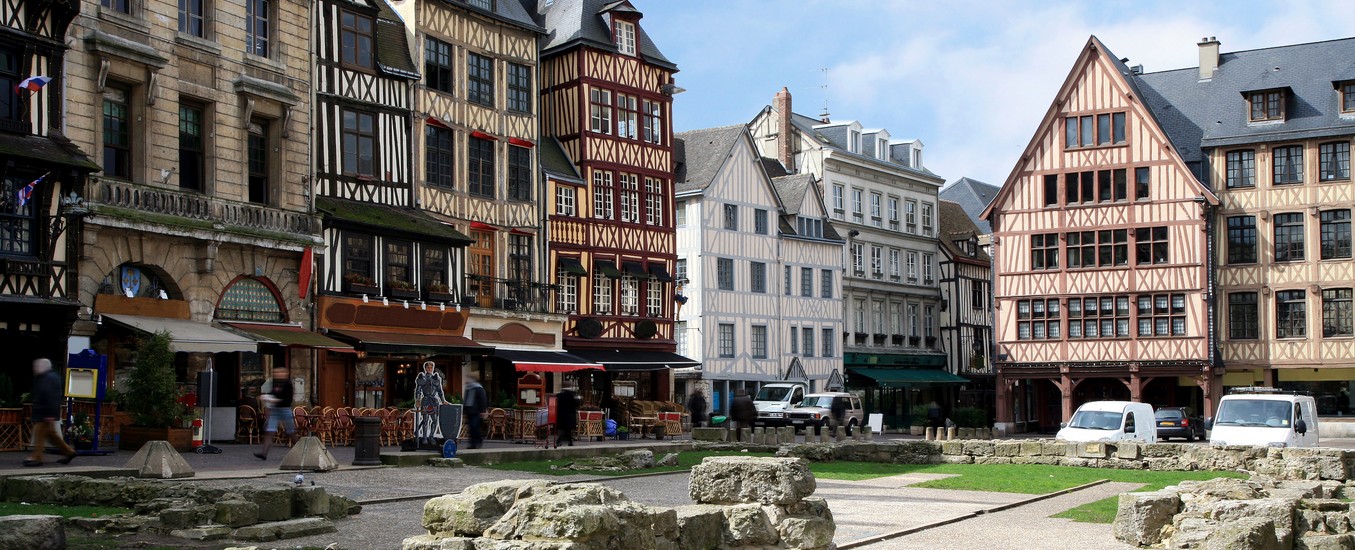 Rouen's PLU should be replaced by the PLUm of the Metropole Rouen Normandie in 2020
Rouen's Local Urban Plan (PLU) should be replaced in 2020 by the Metropolitan Local Urban Plan (PLUm) of the Rouen Normandy Metropolis , which has been in preparation since 2015 and will cover 71 communes.
Rouen is the administrative capital of the Normandy region since 2016. The city, with its rich past, was severely hit by bombing during the Second World War. It has nevertheless continued to develop economically, notably thanks to its large seaport, the fifth largest in France, and its industrial sites. Known as the " city of a hundred steeples " for its large number of churches and abbeys, the city also has many renowned museums, including the Musée des Beaux Arts, the Musée Le Secq des Tournelles and the Musée national de l'Éducation. Rouen is one of the few cities to be awarded the Legion of Honour, the highest French honour.
In the hypercentre, the construction of housing is authorised if it respects the conditions fixed in the Plan de Sauvegarde et de Mise en Valeur (PSMV). The maximum height allowed is 22 metres (i.e. R+5) and the ground surface area is not regulated.
The mayor of Rouen, Mr Yvon ROBERT, is surrounded by Mrs Christine Rambaud, deputy town planning officer
There are few sites reserved by the city. In the north of the municipality, they are located in the Mont-Riboudet district along rue de Constantine and rue de la Croix d'Yonville, in the Saint-Marc district at the intersection of rue du Professeur W-M Stewart and rue du Faubourg Martainville, and on Île Lacroix. In the south of the municipality, they are located in the Saint-Sever district along rue Desseaux, at the Allée de l'Orangerie in the Jardin des Plantes district, and along Avenue de la Libération in the Saint-Clément district.
The rate of social housing in the city of Rouen is 19%.
The municipality has authorised 46 building permits , mainly for the construction of multi-family housing.
Are you a real estate professional?
Test Kel Foncier for free on kelfoncier.com/test-gratuit to identify land project opportunities revealed by the Rouen Local Urban Plan.
Real estate professionals, contact pro@kelfoncier.com or directly at 01 84 60 28 84 to obtain test access to Kel Foncier.
The Kel Foncier team wishes you an excellent land development!