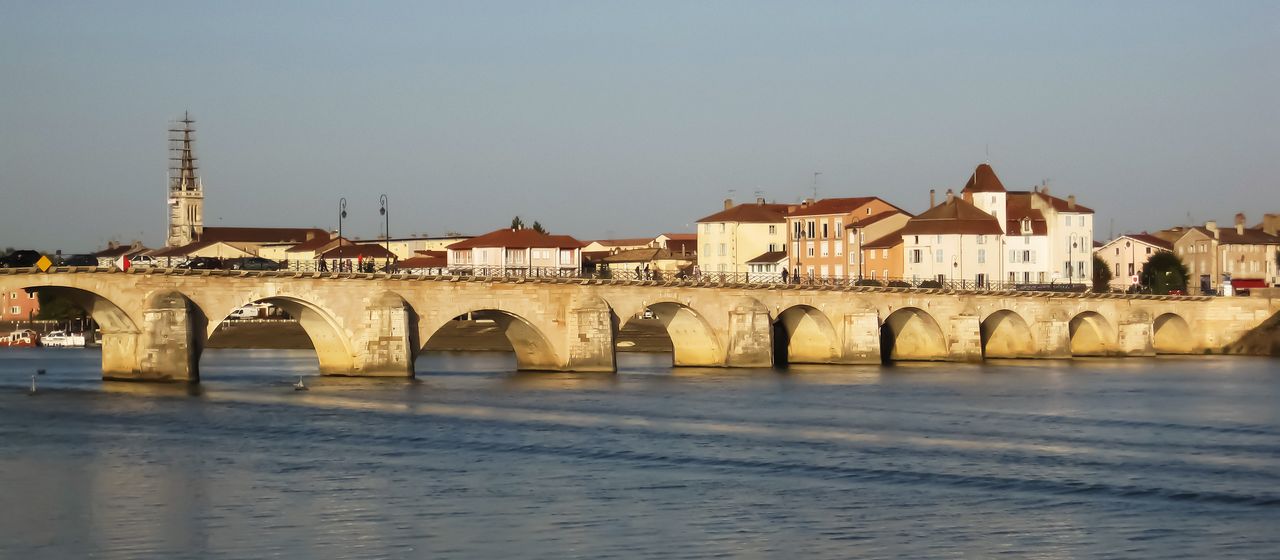 The PLU of Mâcon underwent a major revision 4 years ago
Mâcon's Local Urban Plan (PLU) was revised in 2016 with the aim of reaching a population of 40,000 by 2030.
The city of Mâcon is ideally located, close to Lyon and Geneva in Switzerland. The town benefits from excellent transport links as it is surrounded by 3 motorways: the A6 motorway from Paris and Lyon, the A40 motorway from Geneva and the A406 motorway which links them. It is possible to reach Paris in 1h30 with the LGV Sud-Est. The population of the urban area of Mâcon is the fastest growing in the new Burgundy-Franche-Comté region.
In the city centre, the permitted building heights and footprints can only be obtained from the Direction Régionale des Affaires Culturelles (DRAC ), which must be consulted before any building project.
The mayor of Mâcon, Mr Jean-Patrick COURTOIS, is surrounded by Mr Gérard COLON, deputy town planning officer
The rate of social housing in Macon is very high at 35%. The unemployment rate is also high at 20%.
The municipality has authorised 11 building permits for the construction of around 100 collective dwellings and around ten individual dwellings.
Are you a real estate professional?
Test Kel Foncier free of charge on kelfoncier.com/test-gratuit to identify land project opportunities revealed by the Mâcon Local Urban Plan.
Real estate professionals, contact pro@kelfoncier.com or directly at 01 84 60 28 84 to obtain test access to Kel Foncier.
The Kel Foncier team wishes you an excellent land development!