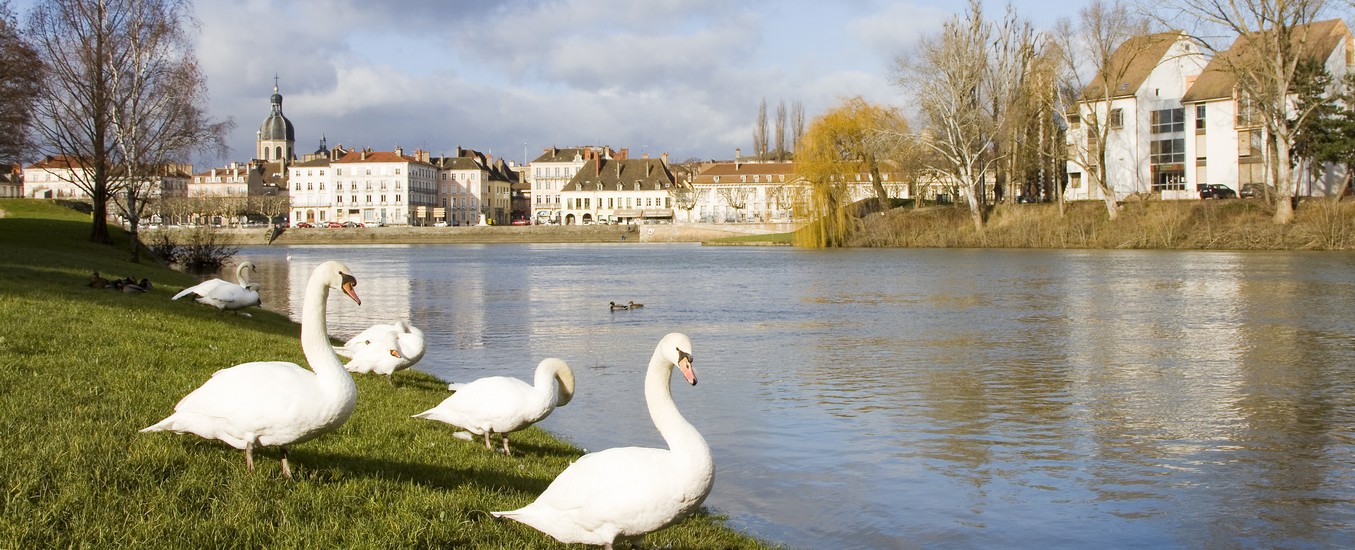 The PLU of Chalon-sur-Saône was replaced by a PLUi in 2018
The Local Urban Plan (PLU) of Chalon-sur-Saône has been replaced by the Intercommunal Local Urban Plan (PLUi) of Grand Chalon approved in 2018 which covers 37 municipalities. It does not apply to the historic centre of Chalon-sur-Saône which is regulated by the Plan de Sauvegarde et de Mise en Valeur (PSMV) adopted 30 years ago and modified once in 2016.
Chalon-sur-Saône is the most populous town in the department of Saône-et-Loire. It is located 100 kilometres from the Swiss border and is crossed by the A6 motorway, which provides access to Paris and Lyon. The most famous European cycle route, EuroVelo 6, also crosses the town.
In the city centre, the maximum floor area and heights allowed are detailed in the PSMV.
The mayor of Chalon-sur-Saône, Mr Gilles PLATRET, is surrounded by Mrs Dominique DE CARLI, deputy town planning officer
The population of the city includes 30% retired people and 30% young people under 25 years of age. The social housing rate is high at 28%.
The municipality has authorised 6 building permits for the construction of 200 collective dwellings and 10 individual dwellings.
Are you a real estate professional?
Test Kel Foncier free of charge on kelfoncier.com/test-gratuit to identify land project opportunities revealed by the Chalon-sur-Saône Local Urban Development Plan.
Real estate professionals, contact pro@kelfoncier.com or directly at 01 84 60 28 84 to obtain test access to Kel Foncier.
The Kel Foncier team wishes you an excellent land development!