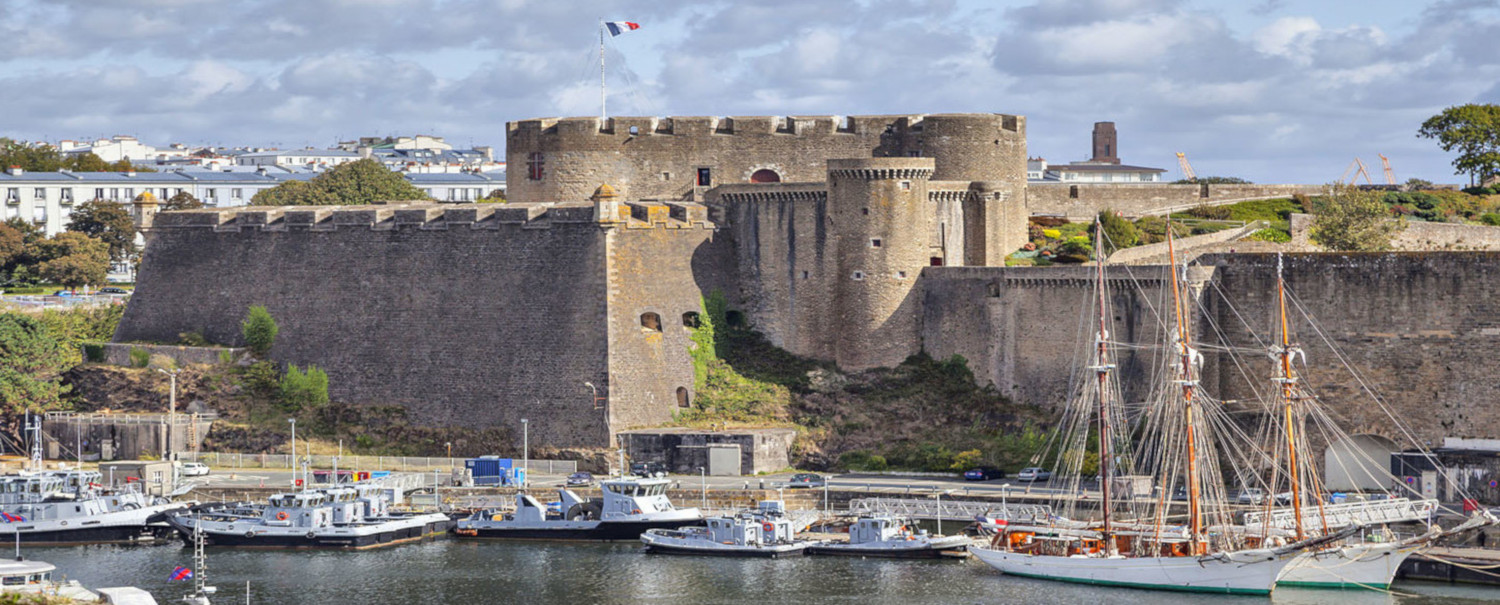 The last modification of the Local Urban Plan is in force since 2018
François Cuillandre, Mayor of Brest, is surrounded by Michel Gourtay, in charge of the economy and regulatory urban planning, and Tifenn Quiguer, in charge of urban planning and housing.
Architectural constraints are defined in the regulations of each zone of the commune of Brest and determine the building potential of a property. These include the authorised height, which can reach 14 storeys on land near the Harteloire bridge, the setback and the landscapes to be preserved.
Almost the entire city is in an urban pre-emption zone and the municipality reserves a reinforced right of pre-emption in the Recouvrance, Saint-Martin and Saint-Michel neighbourhoods around Boulevard Jean-Jaurès and on a section of Rue Robespierre near Parc Kerinou.
Several sectors are subject to development and programming guidelines and imply specific projects of their own and therefore particular architectural constraints to be taken into consideration for any real estate project. These sectors include the polder, the area around the Capuchin ramp, the Bouguen university campus, the Margot fountain and the rue de l'échangeur.
Brest: a historic maritime city with many real estate projects
The city centre of Brest, which is home to four historic monuments - the castle, the Augustin-Morvan hospital, the Lions building and the Mathon villa - is classified as a remarkable heritage site. Real estate projects in this protected sector, whose urban and architectural heritage is representative of its maritime history, will therefore be subject to the opinion of the Architectes des Bâtiments de France.
26 building permits for collective and individual housing were authorised in 2018, in the city centre, Saint-Michel, Saint-Martin, Kervao and on both sides of Rue Jean Jaurès.
Are you a real estate professional?
Test Kel Foncier for free on kelfoncier.com/test-gratuit to identify land project opportunities revealed by the Brest Local Urban Plan.
Real estate professionals, contact pro@kelfoncier.com or directly at 01 84 60 28 84 to obtain test access to Kel Foncier.
The Kel Foncier team wishes you an excellent land development!