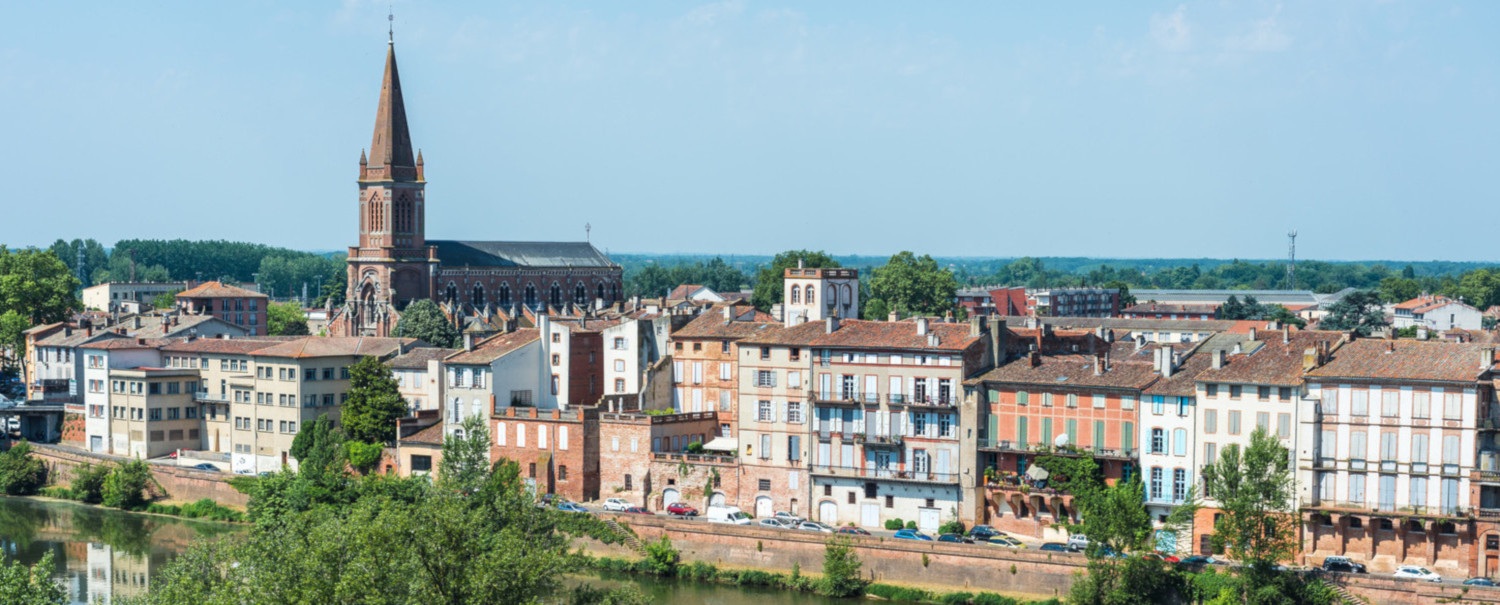 Montauban: a historic medieval town with great property potential
Subject to the B2 scheme of the Pinel law, the town of Montauban offers strong property potential.
2 programmes are being marketed in the commune of Montauban in 2018 around the Montauban hospital centre.
Prices for new buildings are as high as €2,900 per square metre for a two-bedroom apartment near the hospital in Montauban.
10 building permits have been authorised for the past year in this Tarn-et-Garonne commune, mainly in the Beausoleil - Saint-Michel, Lalande, Hôpital - Foucault and around the Montauban golf course, for both collective and individual housing.
The priority districts of Cœur de Ville and Médiathèque - Chambord benefit from a 5.5% VAT rate. The latter is also included in the new national urban renewal programme.
Founded in the Middle Ages, Montauban's historic centre, as well as areas to the north and south of the commune, are in a zone of presumed archaeological prescription, and an archaeological survey is required on these sites before any real estate project.
Environmental factors to be taken into account for a project in the commune of Montauban
In the heart of the Montauban urban area, the river Tarn makes part of the plots unbuildable, mainly on its right bank, and implies a cost of upgrading the conditionally buildable plots.
An additional construction cost has to be taken into account for real estate projects in the commune of Montauban, which lies entirely on clay soil.
Property projects in the commune of Montauban with a termite infestation level of between 25% and 50% will also have to account for the cost of a termite survey or even a termite control treatment.
More than 350 sites are polluted or potentially polluted in the commune of Montauban and any real estate project on these sites requires a survey, or even a decontamination of the soil before construction. They are mainly located in the city centre, near the railway station and on either side of the rue Voltaire.
Test Kel Foncier for free on kelfoncier.com/test-gratuit to find more land and develop your property projects in Montauban.
Contact pro@kelfoncier.com or directly on 01 84 60 28 84 to obtain test access to Kel Foncier.
The Kel Foncier team wishes you an excellent land development!