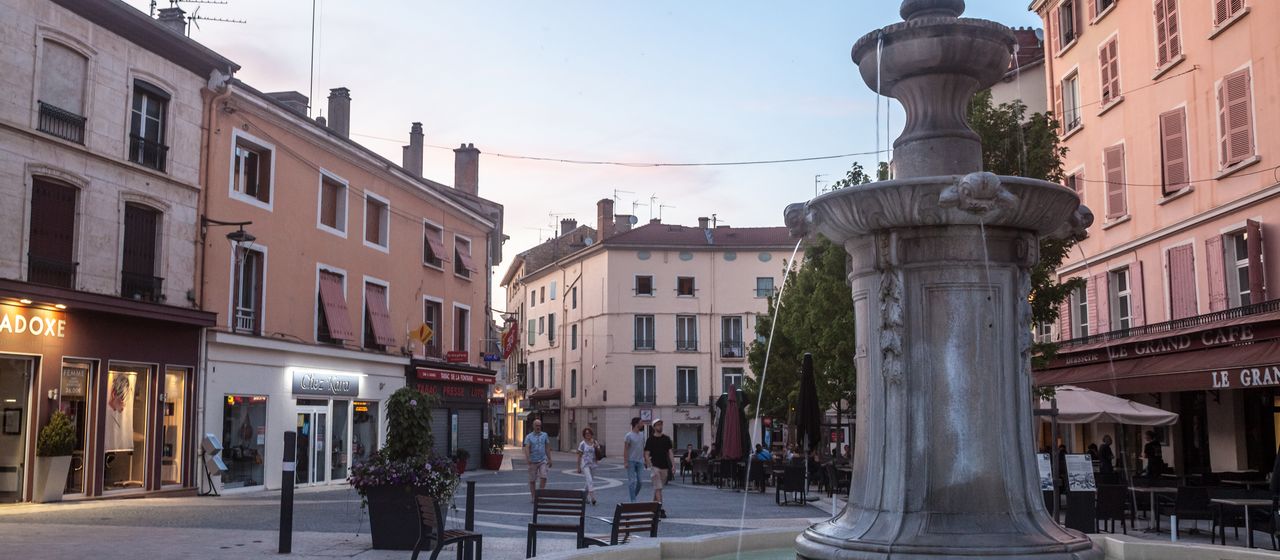 Bourgoin-Jallieu authorises many building permits in the centre of the town, from north to south
The commune of Bourgoin-Jallieu is located in zone B1 and is therefore eligible for the Pinel tax exemption scheme. Property prices reach €3,000 per square metre.
Bourgoin-Jallieu has recently authorised about fifteen collective building permits, notably around Rue du Bugey, Rue de Funas and Rue de la Libération, which vertically divide the town in two.
The Champfleuri and Champaret districts are priority districts that benefit from a reduced VAT rate of 5.5%.
Bourgoin-Jallieu's soils, whether polluted or of archaeological interest, must be studied before any real estate project
The 3 underground cavities of the town are located in the same area, between Bourgoin Jallieu station, Rue Joseph Bedor and Route de St Jean de Bournay.
The commune is located in seismicity zone 3, i.e. a medium seismic hazard. In the town centre, there is a risk of landslides between Place Albert Schweitzer and the D208 road.
The commune has 200 polluted or potentially polluted sites concentrated in the town centre and its outlying districts and around the D1006 road and the A43 motorway. A soil survey and decontamination will probably be necessary before construction.
The area between the D312 and the A43 motorway, part of the town centre and the Plambourgoin - Chemins and Les Rives neighbourhoods are located in a zone of presumed archaeological interest. Consultation with the Direction Régionale des Affaires Culturelles (DRAC) will be compulsory before the launch of a property project.
Are you a real estate professional?
Test Kel Foncier for free on kelfoncier.com/test-gratuit to find more land and develop your property projects in Bourgoin-Jallieu.
Contact pro@kelfoncier.com or directly on 01 84 60 28 84 to obtain test access to Kel Foncier.
The Kel Foncier team wishes you an excellent land development!